Navigating the politics of open data: Outcome document available online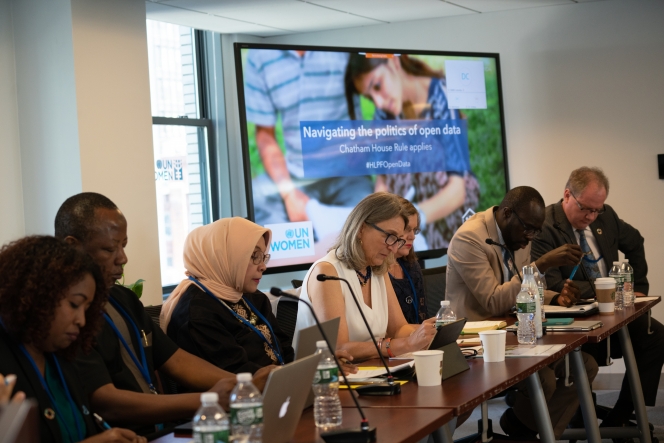 On 15 July 2019 the Individual Deprivation Measure (IDM) Program1 alongside Open Data Watch and UN Women, with support from the Global Partnership for Sustainable Development Data, hosted a High-Level Political Forum (HLPF) side event, Navigating the Politics of Open Data: Learning from producers, users and partners.
If you were unable to attend the event, an Outcome Document is now available online, which highlights the main takeaways from the event and offers recommendations for navigating the challenges and maximizing the opportunities of making data open, accessible and disaggregated.
Originally, a joint discussion paper aimed to ask questions such as:
How can we approach and manage work in these areas to reduce risks and increase the value and use of data?
How are actors navigating considerations and sensitivities to support the availability of more and better development data and meet the commitment to leave no one behind?
The event was designed as a multistakeholder dialogue on the uncertainties that disaggregated data and new measurement approaches can create and how to manage them while supporting efforts towards better, more accessible and open development data. The discussion allowed exploration of four main considerations: creating disaggregated data; opening disaggregated data; security and privacy, and navigating politics and maintaining trust.
The event brought together participants from around the world who gathered in New York City for the HLPF. It included individuals playing key roles within government, multilateral organizations and civil society to share approaches, issues and opportunities based on their experience and expertise.
It is our hope that this event and documentation can further contribute to advancing the dialogue and action in support of open, development data.
—
This blog was originally written for the Individual Depravation Measure (IDM), a phase of the program which was a partnership between the ANU and IWDA with strategic funding from the Department of Foreign Affairs and Trade.