Methodology audit: JRC COIN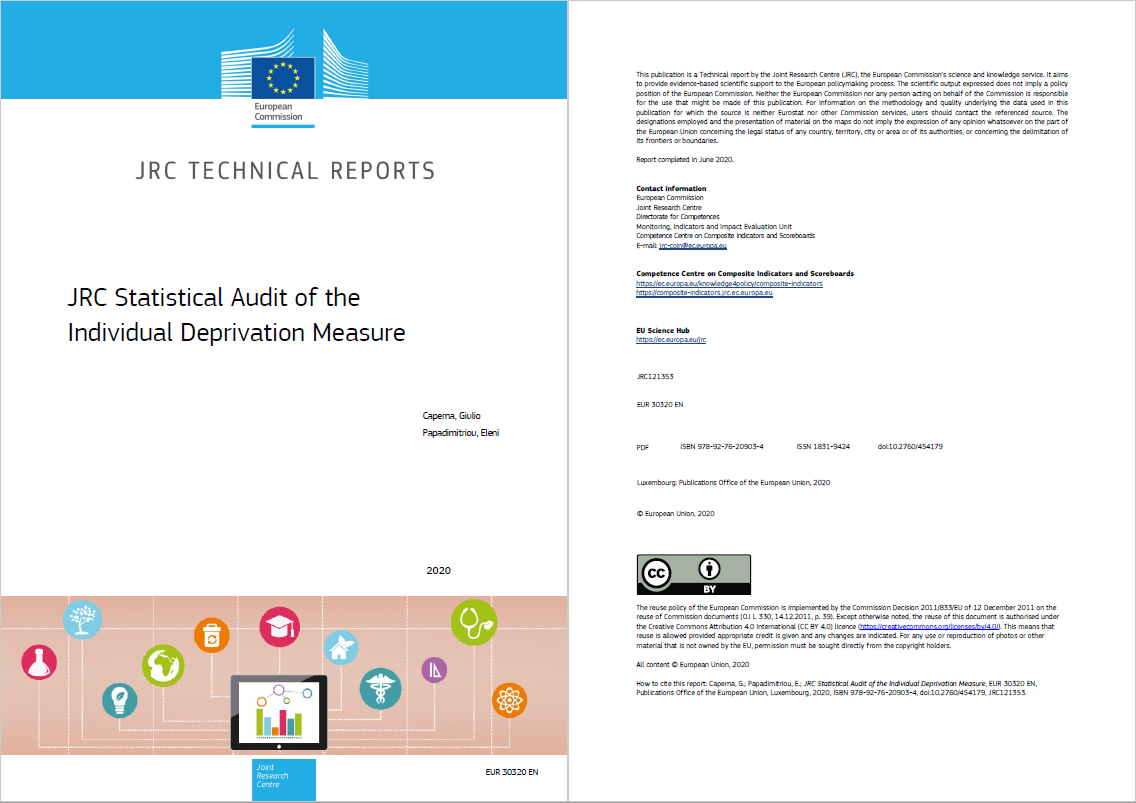 The European Commission's Competence Centre on Composite Indicators and Scoreboards (COIN) at the Joint Research Centre (JRC) conducted a statistical audit of the methodology used by IWDA for the Individual Deprivation Measure (IDM) study in Fiji, using data collected by the Fiji Bureau of Statistics in 2015-16 during an earlier phase of our work.* This statistical audit provides transparency and robustness to the methodology used for index construction, and informs our current work.
* Note: From August 2020, IWDA is progressing previous work on the IDM as 'Equality Insights'. The technical documentation reviewed by COIN was completed by IWDA during the four-year program to ready the IDM for global use (2016-2020). This program was a partnership between the Australian National University (ANU) and IWDA with strategic and funding support from the Australian Government Department of Foreign Affairs and Trade.
JRC Statistical Audit of the Individual Deprivation Measure
Download