Closer look: Food dimension

"She tries her best to give her children food, but she does struggle with finding food so relies heavily on her garden"
– Reflections from our enumerators in the Solomon Islands.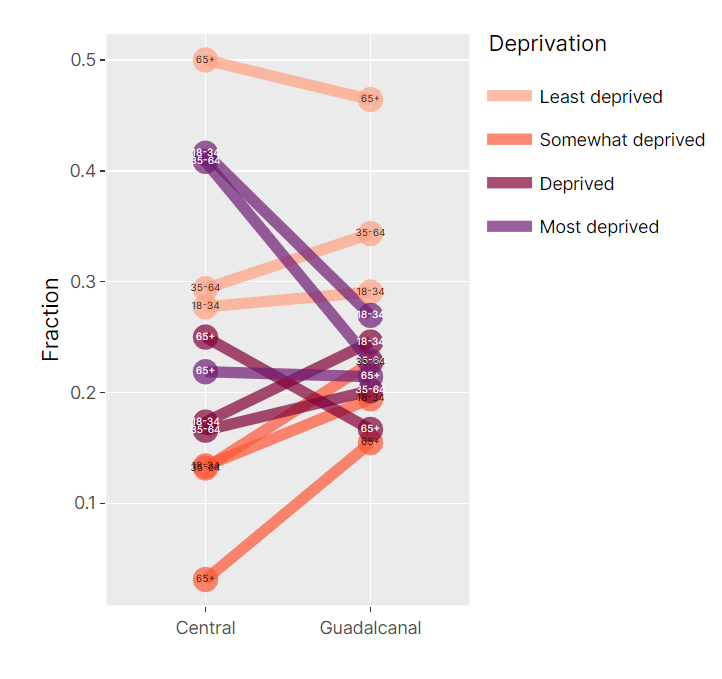 The age effect by province

The slope plot shows deprivation broken down by each province and age group. Regardless of age group, those in the most deprived category are more likely to live in Central province however this effect is particularly stark for those less than 65 years old. Conversely, those in the somewhat and least deprived categories are most likely to reside in Guadalcanal with the exception of those over 65 years old.
"Because you cannot have money but you can still eat, you can go fish and get a fish that would cost someone in another country much more."
– first name last name, reflecting on the importance of resources (beyond money) for food security.
Register your interest to learn more about the data